Creating value
Whether it's brainstorming a new company, a new product or a new service, most entrepreneurs love the idea-creation part of business more than anything. But "how do I protect my idea?". The answer is, "you don't" and the reason is that your ideas are basically worthless.

That's right: ideas have little to no value. It's the execution of the ideas that holds value.

Execution is as important as planning
Remember that a good business idea is only as good as the people who are able to execute it. If you have a masterfully designed workflow, you need an operations manager skilled enough to oversee it. If you have ambitious financial goals, you need a controller with enough experience to help you hit those goals. Building a team is an important part of the process, and without a strong one on your side, even the best business ideas can result in failure.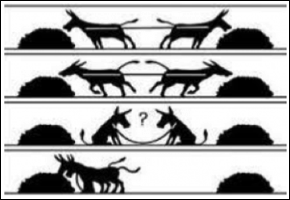 Why Cobuz?
Starting a company or being a part of a startup team is the new swag these days. There is no doubt that a startup can provide really enriching experiences to all the participants. However, sometimes people are not ready of the ride or they have misplaced expectations.

We believe that the success of a start up is not in how much funding it has received or how much money did it make for the management team. The success depends on how well people in the team bond and how much do they enjoy the journey.

No startup will have a completely smooth ride. One has to be ready for the difficult days and be willing to persevere. Cobuz ensures that things are governed which are not controlled but should be arranged to make the startup a success. The scope of Cobuz includes sensitive things (such as distribution of shares in which everyone can find themselves), unfancy things (such as accounting, monitoring payments and tax matters) and the risky things (such as ensuring product and materials are produced without it being clear whether costs will be reimbursed).
A startup is finite
A startup is finite, whether it is a success and is being scaled up, or it is nothing and needs to be cleaned up. In both situations Cobuz will say goodbye. Withdrawal by Cobuz from the maturing company is a gradual, but moving process.
If you want to secure the Cobuz involvement in the later stages of your company, we can become your companies Bubonem; a sage partner for those moments that count. If interested, please contact us about our Bubonem program.